The Construction of Rivets
The name "POP® rivet" is often used as a generic name for blind fasteners. However, even though all POP® rivets are blind, not all blind rivets are POP® brand rivets.
Rivets are constructed with two parts: a tubular rivet and a mandrel. The mandrel consists of a thin tail and a ball-shaped head, which fits through the rivet body. Once the rivet has been set (see the section, How to Install a Blind Rivet), the mandrel tail breaks off, leaving the mandrel ball head inside the rivet.
Today, rivets are used to replace traditional nut and bolt or welding applications because rivets improve speed and efficiency for nearly all assembly processes.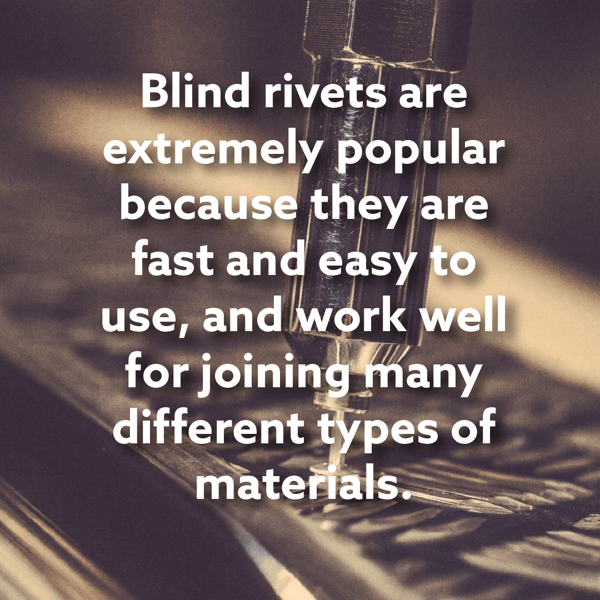 Blind rivets are extremely popular because they are fast and easy to use, and work well for joining many different types of materials. In addition to general industry and electronics, blind rivets are used extensively in the following industries:
Agriculture—operating, manufacturing, repairing, or maintenance of agricultural equipment



Solar/Green Energy—the manufacturing, installation, service, or repair of alternate energy equipment including solar, wind, and water



Truck & Transport—trucks, buses, and fleet service and maintenance, aftermarket service, or custom modifications



Rail/Railcar or Mining—rail or mining equipment manufacturing, service, and repair or maintenance of tracks and cars



Lighting-Residential and commercial light fixtures, assemblies, and controls