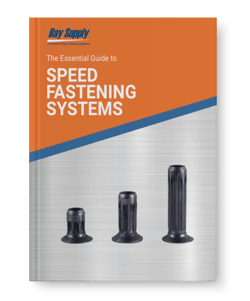 As the name implies, Speed Fastening systems are designed to enable easy and fast installation of blind fasteners. When you have applications in which the same fastener type needs to be applied quickly and efficiently throughout the job, such as in manufacturing or assembly work, using a Speed Fastening system can be beneficial.
We've put together this guide to help you review the different aspects of speed fastening systems, including:
The history of Speed Fastening systems
Different types of applications that use speed fasteners
How to select the right Speed Fastening system
Types of speed fasteners
Installation steps and types of installation tools
Fill out the form to download the guide.