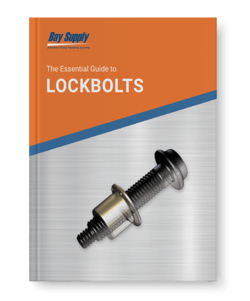 Lockbolts are versatile fasteners that are widely used in manufacturing and construction. They are easy to install and deliver superior joint strength because they will not loosen with time and are extremely resistant to heavy vibrations.
We've put together this guide to help you review the different aspects of lockbolts, including:
The two different categories of lockbolts
Benefits of using a lockbolt versus a conventional nut and bolt
Many applications that lockbolts are used for
Popular brands for lockbolts
Installation tips and tools for lockbolts
Considerations you should remember when ordering the right lockbolt
Fill out the form to download the guide.